Canon Elan IIe, tripod
Canon 75-300 at about 100mm
Fuji Provia 100
Exposure unrecorded
Early Bird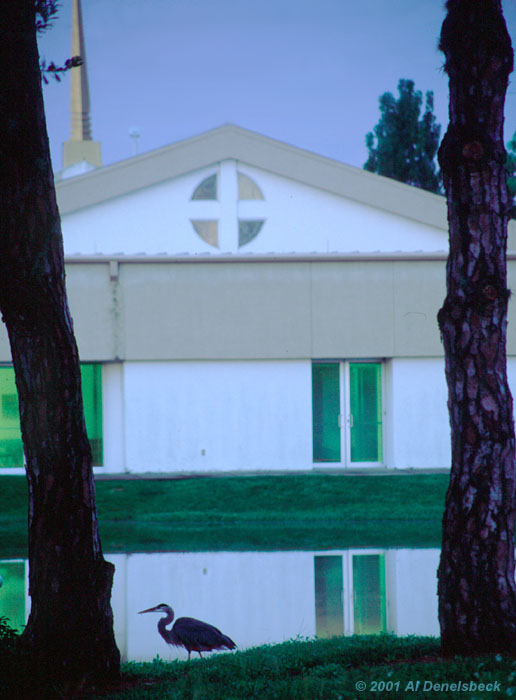 Up well before sunrise to photograph a nesting area in Florida, I was walking around at first glimmering light, checking out camera angles, when I spotted this Great Blue Heron (Ardea herodias). I think it was still dark enough for him not to be able to see me. This is a long exposure, and thankfully my subject held quite still throughout. I had a few other frames where he hadn't, and he had two ghostly heads.
The pond next to a church gave some nice framing elements, but I have to admit this picture is altered – it also gave me some power lines and a streetlight in the sky above the church. Nothing I could do to keep them out of the frame.
The regular Florida birders might well recognize this setting – it's right alongside the Venice Audubon Society Rookery. Definitely a place to check out.