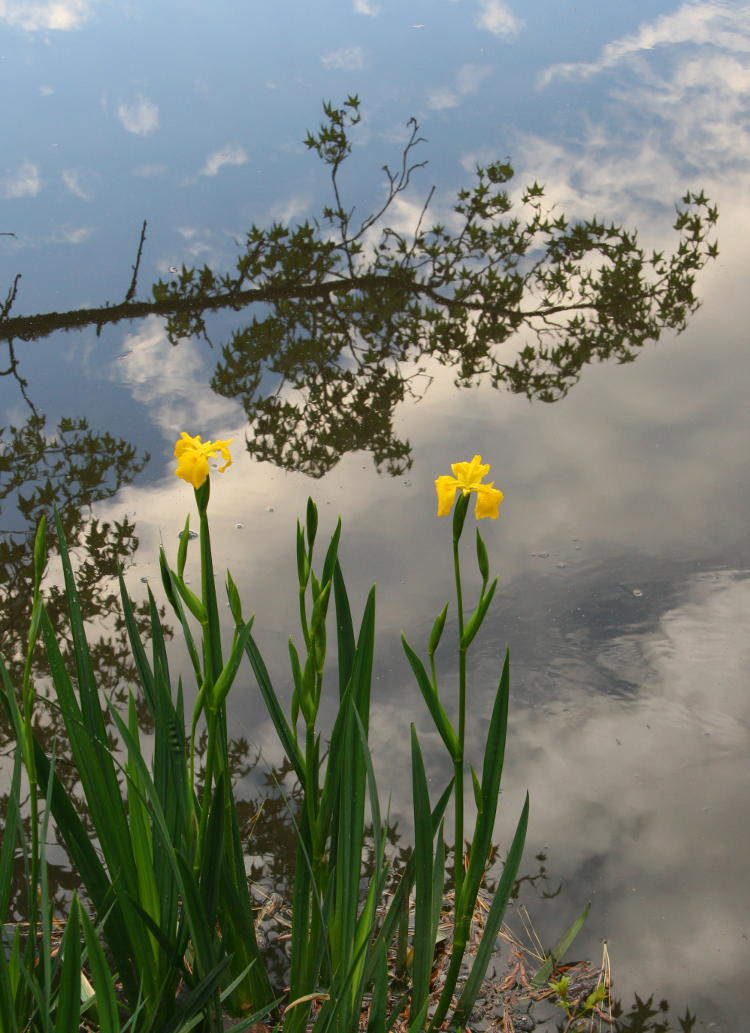 It is, naturally, Earth Day today, though you didn't need me to tell you that – you should have been able to feel it in your bones. Many times past I have commented on this, provided suggestions, and so on, so you know the drill. Get out and do something, you know, earthy.
I have tentative plans, but they'll depend on weather and other things that I need to get done, so we'll see what might appear here later on. For now, I leave you with these yellow flag irises, or water irises, or whatever other name someone might know them by (while the scientific and botanical communities – you know, over on the other side of town – know them as Iris pseudacorus, because they like to do everything differently,) against the reflection of the sky in the nearby pond, taken the other evening while waiting for the sunset not to pan out. Sometimes, success in nature photography is all about your expectations. I now go out seeking a really boring or unimpressive sunset, and am rarely disappointed.
Meanwhile, I have to point out that the position of the blossoms and the reflection of the tree branch were not accidental, but purposefully framed to fall together yet not touching in this way. Tiny little shifts in shooting position can make a significant difference, so pay attention.