Another holiday has rolled around, and I'm letting you know about to celebrate if you see fit – I am, but reluctantly and perhaps not even for the entire day. Yes, it's Put On Long Pants For The First Time Since, What, Early May? Day, and with due observation, I set aside the shorts and sandals to don actual slacks, sneakers, and socks to go around the neighborhood pond briefly this morning, since the temperature had dropped into the low teens – that's Celsius, for all you American Neanderthals, figure it out. Even the great blue heron (Ardea herodias) was displaying its feelings about the chill.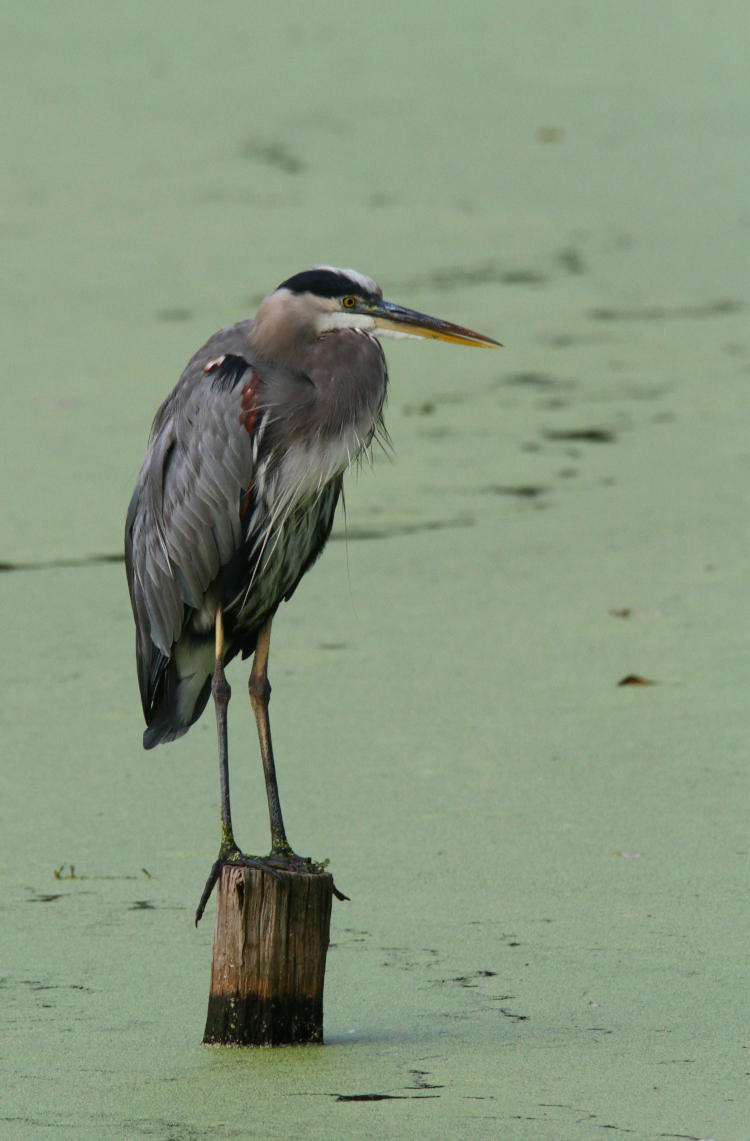 It's supposed to get a bit warmer later on, so perhaps I won't even betray my shorts and sandals for the entire day, and they certainly aren't abandoned for the season yet, but damn, I felt bad about it. I can't even hang out with people that own more than one pair of dress shoes – just makes me itch.
But because we might need it, (and because I've been slack in posting,) I offer another image from happier days.

Just a blossom cluster from our recovering butterfly bush (now Buddleja davidii, because yet another scientific name has been changed.) Yep, just a flower cluster – nothing else to see.