While on a quest last week, which I'll go into later, I got three very similar images faintly representative of autumn, and I'm agonizing over which is the best one to feature. So I'm putting them all up, and encouraging you to pick your favorite and ignore the others.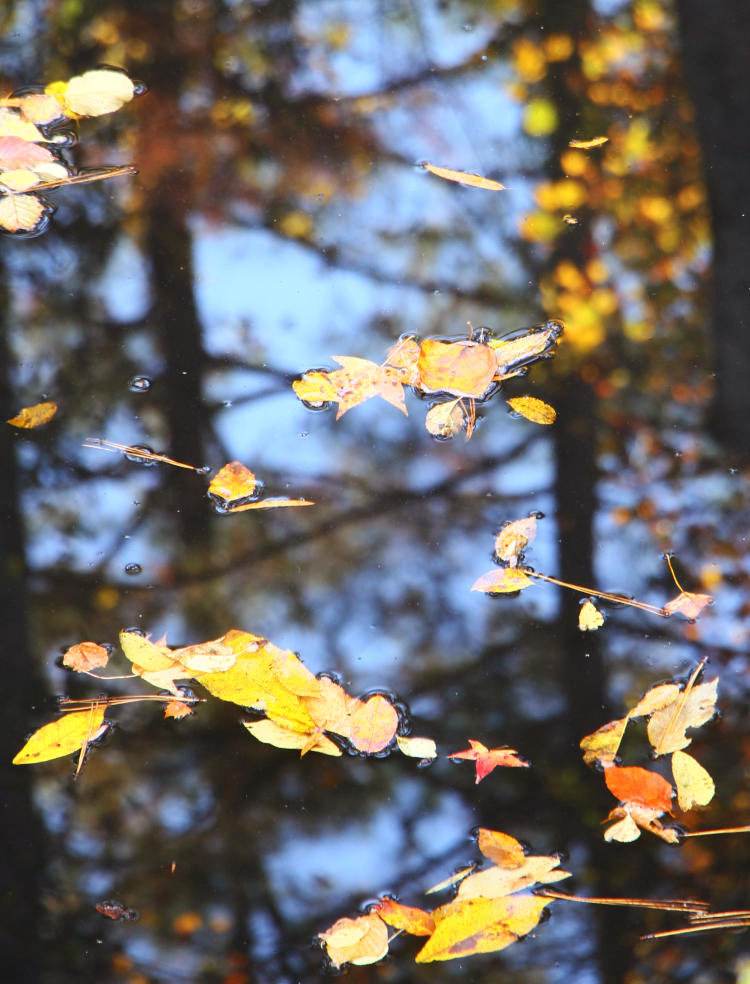 These are all on Morgan Creek in Chapel Hill, which ran behind the apartment complex that I lived within when I first moved to NC, and I was trying to find the shooting location of a particular photo from many years ago. I was unsuccessful, but there are some clues in what I did capture (not these, of course,) that I might have come close.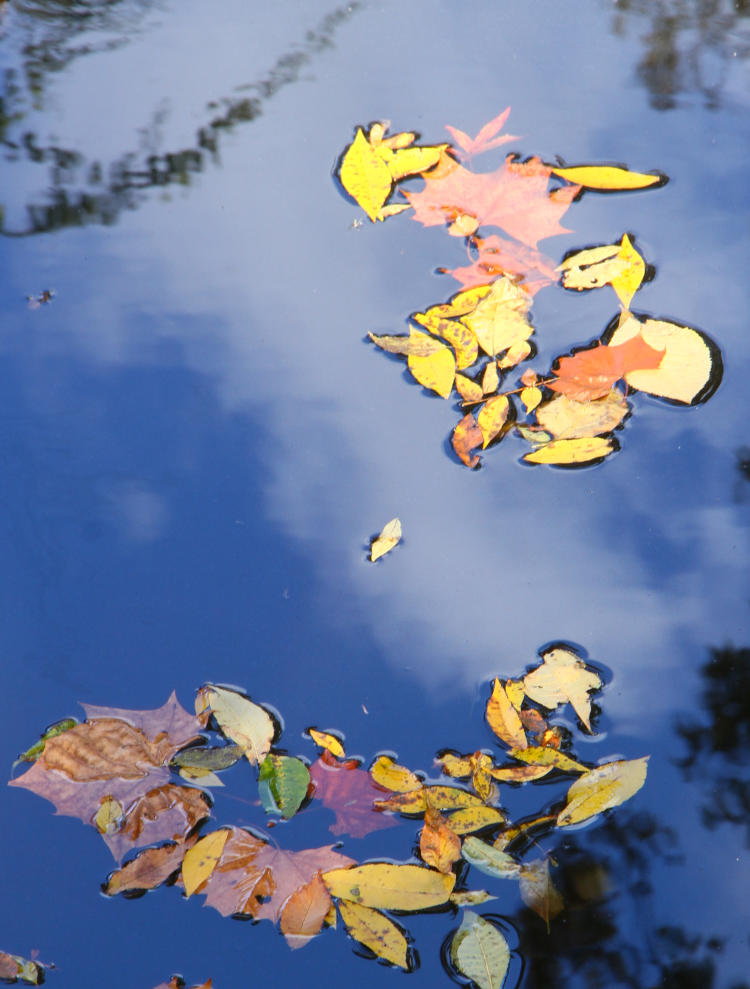 One of these has had its contrast boosted slightly – I'm not saying which one – but otherwise they are as shot. Well, okay, I cropped for stronger effect too. Happy now?

They sky was bright and mostly clear, while the trees, being so close to the water, had advanced more in their autumn process than much of the surrounding area and had already shed too many leaves – I should have been there at least a week sooner, but the schedule didn't play out for that. I did work with the reflections though, so make sure you take those into consideration.
I'd be back with the winning votes, if I had readers, but let's put it this way – this is one election you have virtually locked. When are you going to get that chance again?